PRODUCT LISTHI, WHAT YOU NEED IS HERE. COME ON
Load Cells, Tension Force Sensors, Compression Force Sensors, Torque Sensors, Multi-axis Sensors, Pressure Sensors, Non-standard Sensors,Tension Dynamometers, Weighing Controlling Indicators, Force Displayers, Weighing & measuring Solutions
S Beam Stainless Steel Tension and Compression Load Cell for Crane Scale 50kg 200kg 2000kg (B317MD)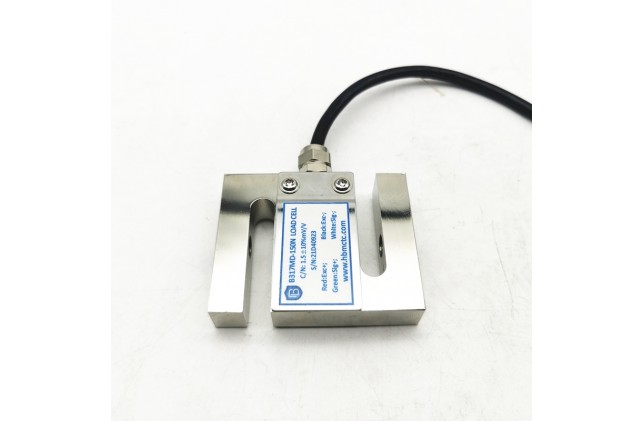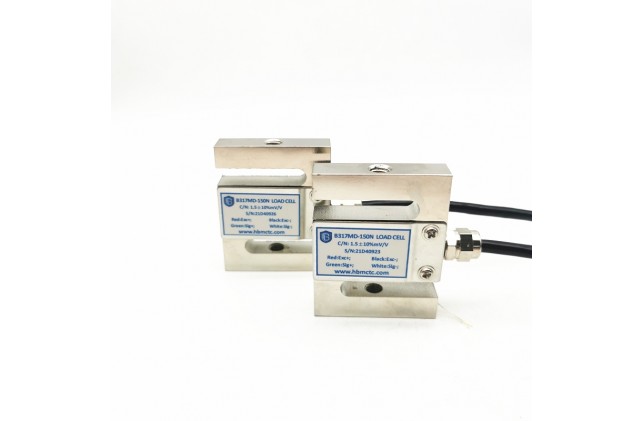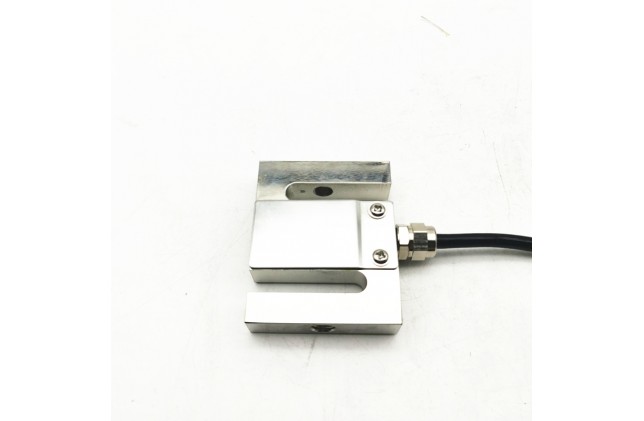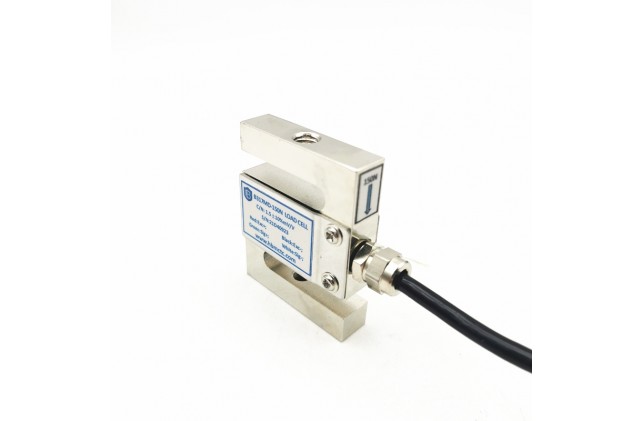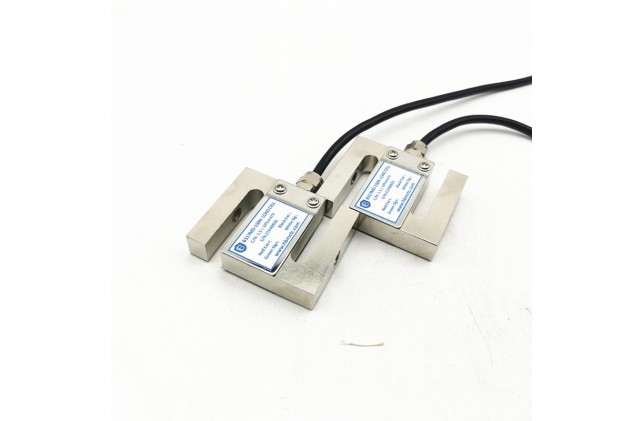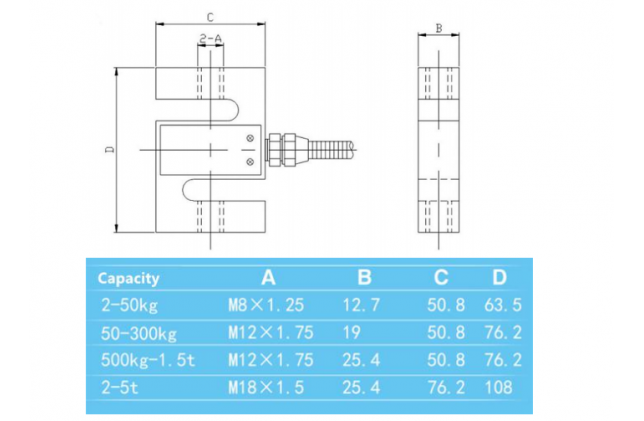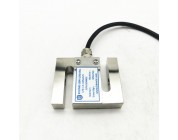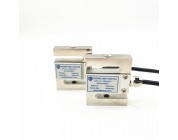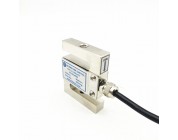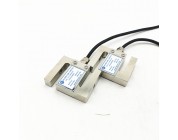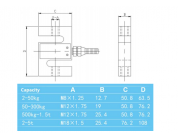 | | |
| --- | --- |
| Specifications | Technique |
| Capacity | 2-50kg,50-300kg,500-1500kg, 2-5t |
| Rated output | 2.0mV/V±0.1% |
| Zero balance | ±1.0% F.S. |
| Non-linearity | ±0.03%F.S. |
| Hysteresis | ±0.03% F.S. |
| Repeatability | ±0.03%F.S. |
| Creep(30min) | ±0.03%F.S./10ºC |
| Temp.effect on output | 0.002%F.S./10ºC |
| Temp.effect on zero | 0.002%F.S./10ºC |
| Input impedance | 350±20Ω |
| Output impedance | 350±5Ω |
| Insulation | ≥5000MΩ/100VDC |
| Recommended excitation | 10V |
| Maximum excitation | 15V |
| Compensated temp range | -10~40ºC |
| Operation temp range | -10~70ºC |
| Safe overload | 150%F.S. |
| Ultimate overload | 300%F.S. |
| Cable size | Φ5.4×6000mm |
| Material | Alloy Steel() |
| IP Class | IP65 |
Product Description
Name: S Beam Tension and Compression Load Cells with high accuracy load cells

Capacity: 2-50kg,50-300kg,500-1500kg, 2-5t

Material/production class: Alloy steel

Advantages:
Fully sealed up to IP65
High Accuracy
High Endurance
Built in Overload Protection
High Capacity / Low Capacity
Compact designs available for tight environment
In both Tension and Compression
Single Point Construction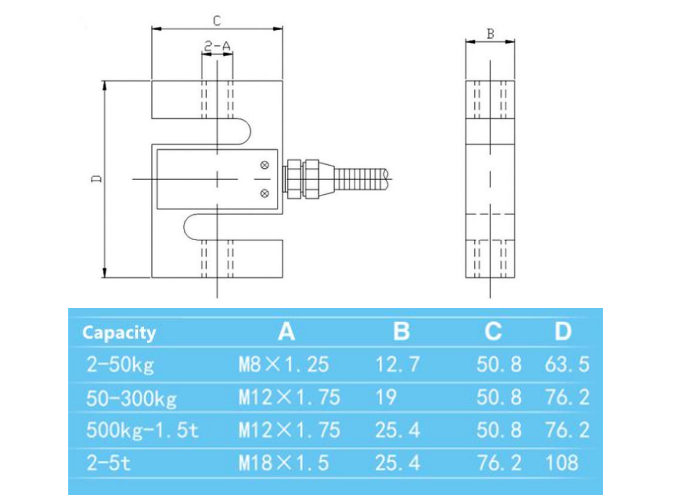 5. Instruction:
Brans S-Beam Load Cells combine compact structure with enhanced precision and rigorous testing to form a reliable and durable tension and compression force transducer. The one-piece design achieves an accuracy of ±0.02 % full scale.