Essentially, the difference between an analog and a digital load cell is how the weighing signal is processed. Digital load cell systems differ from analog systems in three important ways: Signal strength, signal content, and data sample rate.
Signal Strength – In a digital load cell, the signals from the strain gauges (a device used to measure strain on an object) start as analog electrical voltages. A microprocessor inside of the load cell immediately converts them to digital signals. Those digital signals commonly use 2 to 6 volts as their signal range, which is less susceptible to fluctuation than the range of 0.03 volts in an analog cell. In other words, the digital signal is much stronger.
Signal Content – Analog systems rely on the electrical voltage from the load cell to determine the weight reading. In contrast, digital systems transmit data from each load cell. The signal is composed of binary information (values of zero's and ones) like computers use. Since the binary data is not susceptible to interference from radio frequencies, electromagnetics, temperature and other hazards, the binary data stream is more stable and less prone to weighing errors.
Data Sample Rate – The data rate measures how quickly the load cell can send weight information. Analog load cells provide weight information continuously in real-time. Digital load cells send weight information in bits, many times per second.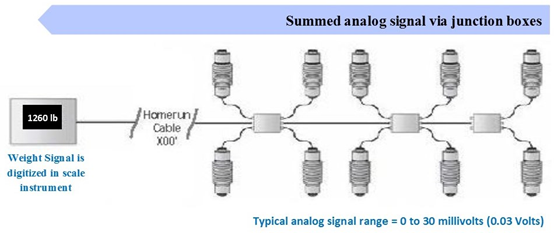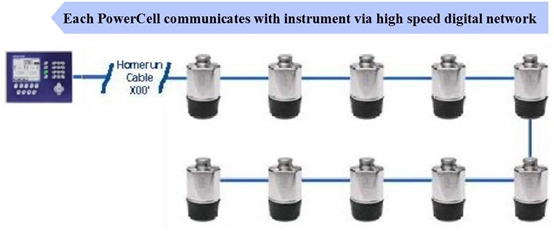 Digital load cell: Digital signal output (RS485/RS232)
Model: WL-114D
Nominal (rated) loads: 3kg-30kg