A multi-axis sensor (also called a six-axis load cell, multi-component sensor or multicomponent transducer) measures forces and torques, which occur in more than one spatial direction, as with measurements in x- and y-direction. Some multicomponent transducers can not only measure forces in the corresponding axial direction but also torques acting on the axis. If torques are being determined along with forces, a multi-axis sensor can thus measure up to six components (3xF, 3xT).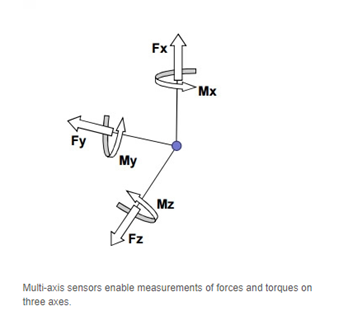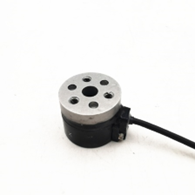 Numerous application possibilities
In this way, a single force-torque sensor can perform what is essentially a three-dimensional measurement of physical quantities. This feature makes multi-axis sensors ideally suited for applications that involve determining a multi-dimensional load described in the form of x-, y- and z-vectors. Typical fields of application can be found in robotics and machine monitoring (for example, in aircraft assembly and tunnel boring machines) for limit load monitoring and in various test benches (such as tire testing or balancing machines) for acquiring test specimen data, and also in structural tests of offshore applications.